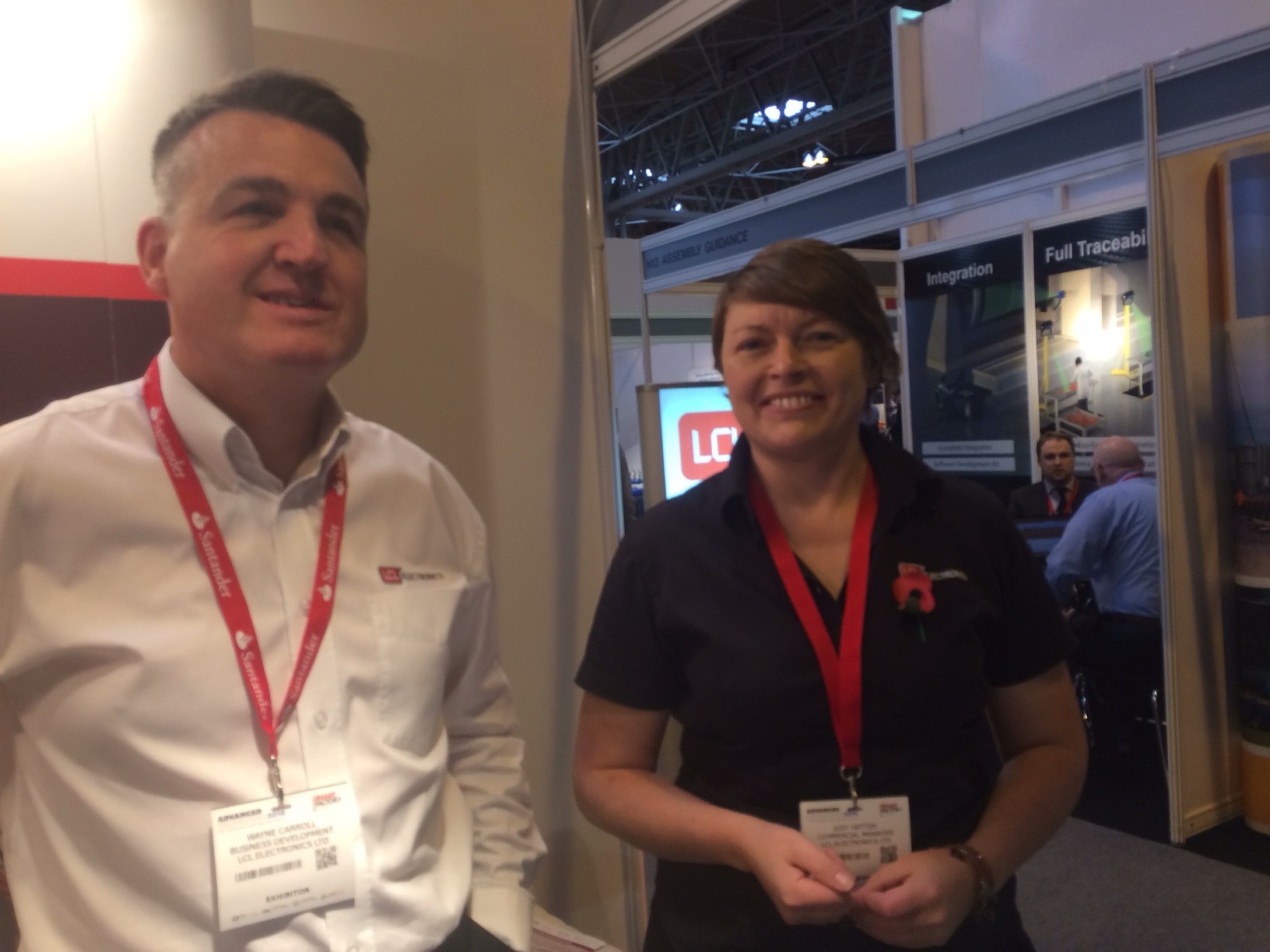 It's a wrap! Exhibitions over at LCL for another year.
We've just enjoyed a great two days at Advanced Engineering at the NEC Birmingham.  Once again its been a success, exceeding the number of visitors to the stand from last year including design engineers, product managers and developers, with some solid enquiries.
These enquiries were across a wide range of products and industries, including:
Bespoke furniture lighting
Electric vehicles
Cabling
Animal feed processing plants (logistics)
Machinery for animal feed bagging/distribution – processing plants
Mobility vehicle access control systems
Alternative power solutions
Tracking devices
LED queries are still strong, as well as general PCB assembly.
That's it for our exhibitions this year, and we're already planning our events calendar for 2017.  Follow us on Twitter and LinkedIn to see what we're up to.