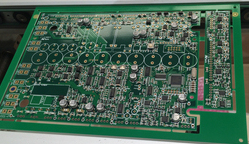 Small batch quantities? Not a problem for LCL Electronics
Do you have a small batch quantity requirement for PCB assemblies?
We are regularly asked about our minimum order quantity, and the answer is one!. As a medium sized CEM with an excellent production facility and highly technical staff, we have the capabilities to run orders from one up to as many as you need. This includes prototypes, PCBs, cable assembly, box build and test. We also have an extensive stock of components, and our central UK location means we are ideally positioned to deliver order fast whatever the quantity.
For more information about LCL, visit our FAQs page or contact us.