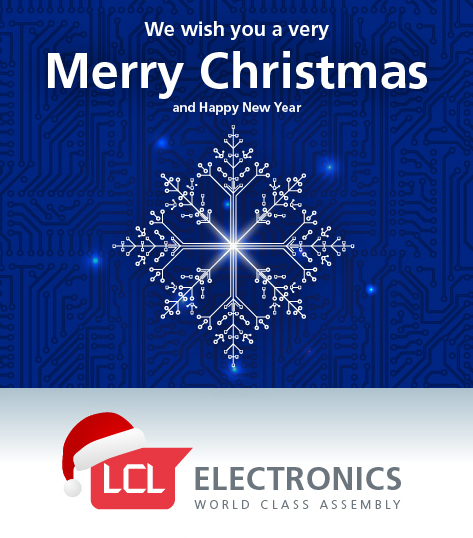 Ordering information for Christmas and New Year for LCL
Important ordering information – Christmas, New Year and Chinese New Year
Christmas and New Year are almost upon us, with Chinese New Year (Year of the Dog) on 16th February 2018. If you have any orders for production and delivery early next year, it's important to plan ahead.
We are taking orders now for the New Year, and to ensure you get your orders planned in time, contact us today. This will minimise any disruption and delays to supply, and therefore production, of your order.  
Key Dates
Friday 15 December 2017 – last day for orders for pre-Christmas delivery*
Thursday 21 December 2017 – last working day for LCL Electronics
Monday 02 January 2018 – LCL Electronics is open for business
Friday 26 January 2018 – last orders for Chinese supply
Thursday 15 February 2018 – Spring Festival Eve (national holiday in China)
Friday 16 February 2018 – Chinese New Year's Eve (limited working in China and related countries)
Friday 23 February – back to business as usual
LCL Electronics will be continuing production and operations during the Chinese New Year period. Please contact us with any queries. 
* Subject to stock and requirements – please call for more information.