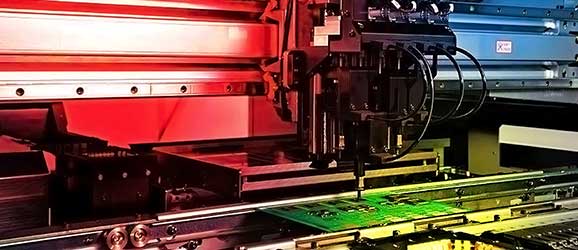 Investment in new equipment and technology has led LCL Electronics to specialise in LED assembly for a range of customers in signaling, fire safety, audio, medical diagnostics and gaming.
Customers are proactively approaching us to produce their LEDs due to our ability to achieve higher yields than other contract manufacturers, and our highly technical team, who has complete knowledge and understanding of the LED assembly process, including surface finishes on components, PCBs and tooling design.
We can tailor our tools, processes and production line to deliver LED assembly, from prototype to high volume orders. Our central UK manufacturing location coupled with global purchasing abilities and technical staff means we can deliver a full manufacturing service quickly and cost-effectively.
Bihari Patel, Process and Quality Manager at LCL Electronics explains: "We can actively demonstrate our capability to meet customer requirements in LED assembly, achieving a higher yield coupled with cost savings. Our ability to deliver orders within the timescales and to the quality demanded means that we are now manufacturing LED products in volume for a number of customers, who are utilising them in street lighting, luxury yachts, control boards, decking and garden features and railway signaling";.
LED assembly is just part of our contract manufacturing offering, which encompasses SMT, cable and PCB assembly, box build and test. For more information call 0116 2606171 or email enquiries@lclelectronics.co.uk.