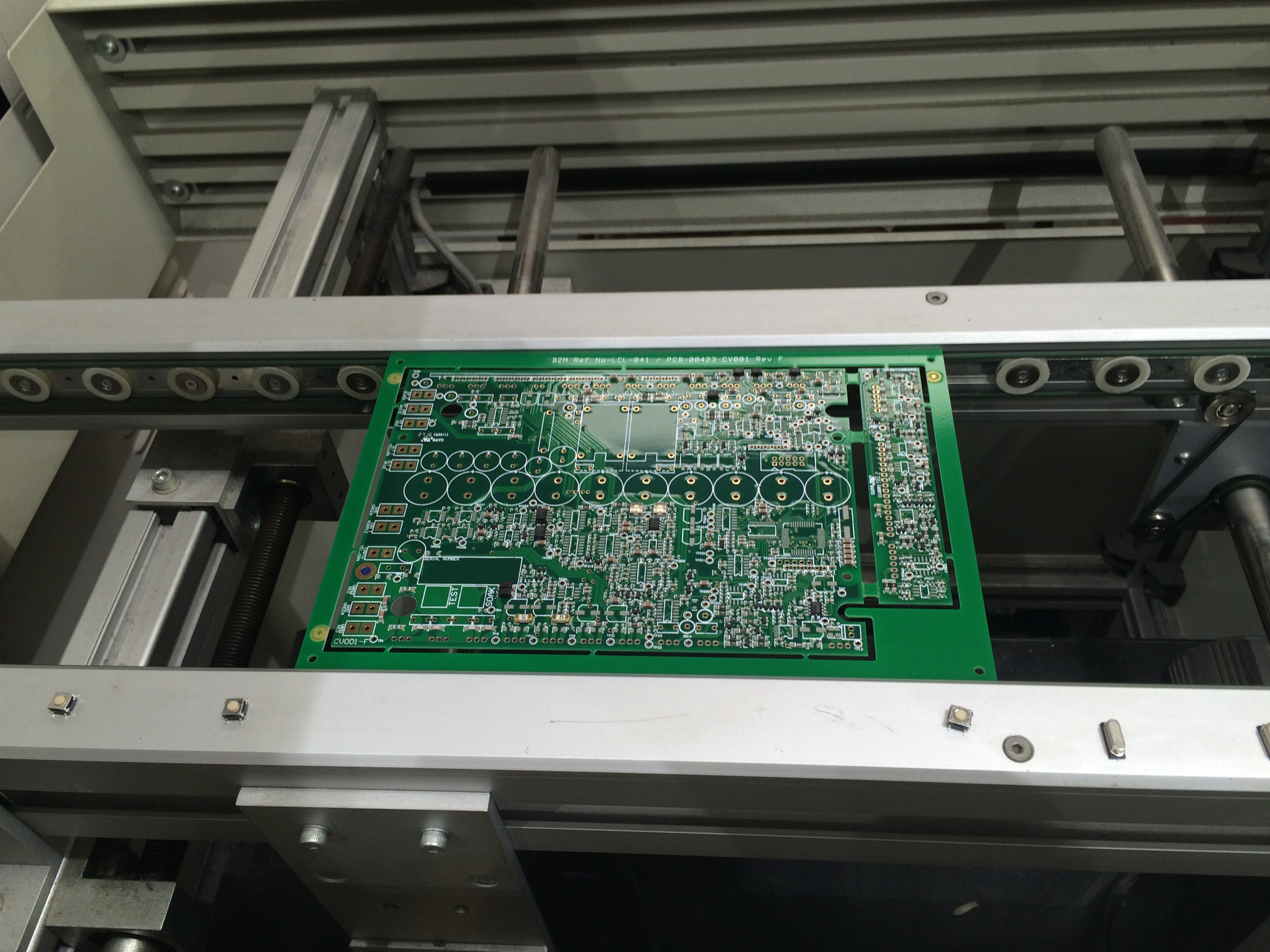 LCL increases its assembly capacity through investment in new SMT placement machine
As one of the UK's leading contract electronics manufacturers, we recognise how important it is to have the latest equipment and technology, and so we are investing in a new SMT placement machine from Blundell Production Equipment, in order to increase our assembly capacity.
The i-Pulse M20 SMT placement machine will allow us to address both current and future manufacturing requirements, trends and technologies. Customers will be able to take advantage of increased capacity and flexibility, high production capabilities and fast turnaround of prototypes. The new SMT placement machine provides a number of key features including the:
Placement capacity of 23,000 components per hour (cph)
Ability to place fine-pitch surface mount components as small as 01005
Ability to handle large PCBs up to 1480mm x 510mm
144 feeder lanes based on 8mm wide feeders, allowing for the loading of numerous different components into the machine to begin with, thus minimising downtime
We are seeing an increase in the requirement for LED assembly, and already have proven process expertise and a customer base in this area. By being able to handle larger PCBs, we are able to increase our capacity in LED assembly, which typically requires longer boards.
The M20 machine, with its numerous head configurations, will enable us to adapt to changing technology and capacity demands. However, as it is an upgrade from our existing machine, our operators will have a minimal learning curve in order to be able to use it. Trevor Pope, Commercial Director at LCL Electronics said, "At LCL we recognise that technology and industry is moving at a fast pace, which means we need to adapt and invest to stay ahead of customer requirements and to remain competitive. Customers will benefit from our investment in new production equipment as, coupled with our existing production lines, this new machine will allow for greater flexibility whilst maintaining the high quality standards that they expect from us".
This addition will enhance LCL's already comprehensive manufacturing facility in Leicestershire from which we undertake fine-pitch, micro BGA and BGA assembly. It also mirrors the factory equipment in our offshore partner in China, enabling consistency in production.
For more information on our SMT capabilities click here.
2013-06-28