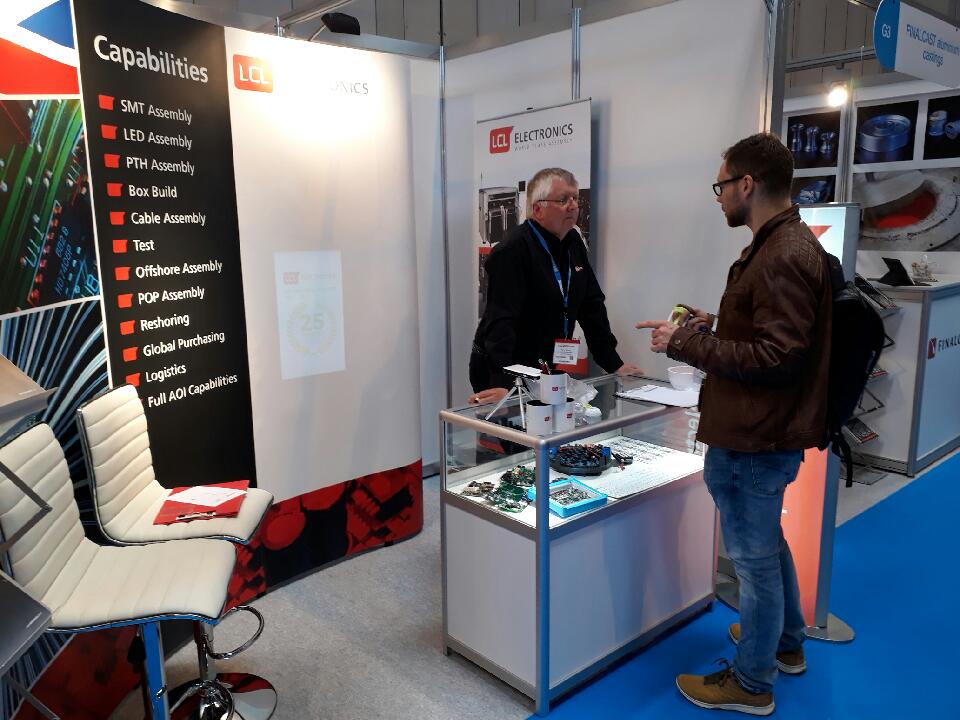 Following up after Subcon 2017
We've just finished another great exhibition, Subcon 2017. We always enjoy this show at the NEC, as we find there is a good quality of visitor for our industry, and lots of complimentary exhibitors too, that we can share news and information with.
This year, the main subject of questions and discussions focused on prototypes and small batch assembly. This has come up before, so there is an obvious need in the market for it. Prototypes and small batch is something that we are experts in – we can run any orders from one upwards, something that some of the bigger CEMs don't do. We recently created a prototype for a vintage camera timer – we used the old pcb and re-designed and programmed from scratch to create a more cost effective board that is faster to produce. This has resulted in a regular production order from the customer as they manufacture an updated version of the original product.
We also had interest from a manufacturing customers in a variety of markets including renewable energy, hazardous gas & oil equipment and medical equipment. We are looking forward to following up several leads in these areas.
Thanks to everyone who visited our stand, it's always good to talk!