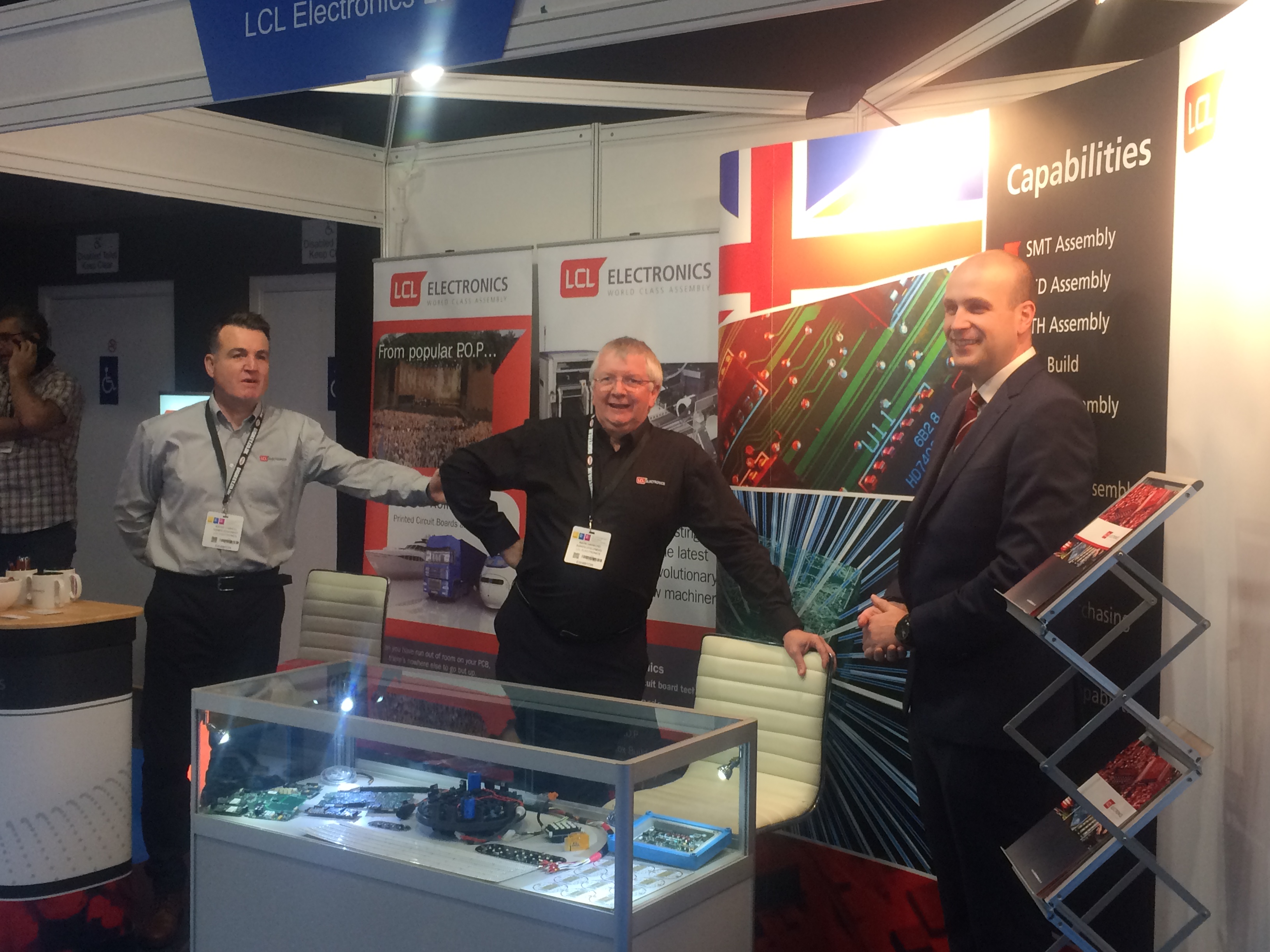 Focus on IOT, prototypes and LEDs at Electronics Design Show
The Electronics Design Show (EDS) was an interesting exhibition for us last week, full of exciting enquiries and leads.
Firstly, we shared our stand with Chris Haseldine from ECL Technology, one of our electronics design partners. This proved beneficial to both companies; together we can offer enhanced capabilities including a full design, production and manufacturing service to more markets and industries.
We were excited to have a visitor to our stand from Renault Motor Sport. Automotive isn't traditionally an industry we have focused on, but it's something we are looking to get our teeth into over the coming months, as our electronics production capabilities span all markets.
The Internet of Things (IOT) was a topic that cropped up several times over the two days. Again, this is another key area we are focusing our development in.
We had a significant number of leads in areas including prototypes, small batch assembly and LEDs, which surprised us, as interest in LEDs has taken a step back over the past year. We have very strong technical capabilities in LED production, with the ability to place SMT LEDs on to 1.5m boards, and in areas such as signaling, fire safety, audio, medical diagnostics, lighting and gaming.
Following this success, we are already looking forward to returning to EDS in 2018!