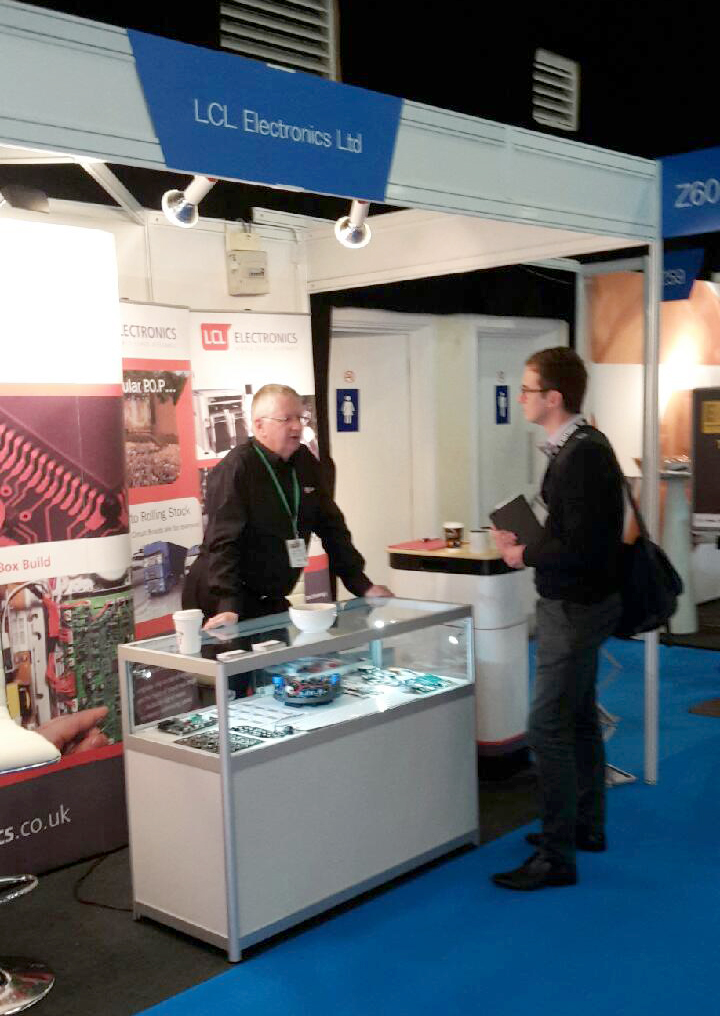 Busy start to Engineering Design Show
It's only been open a couple of hours, but we've had a busy morning already at the Engineering Design Show, Richoh Arena, Coventry.
Mark has been in discussions with visitors to our stand (Z60) about contract electronics manufacturing and engineering. Traffic to the stand has been steady, and we're meeting some very interesting people.  If you are at the show, come and see us, pick up an exclusive LCL mug and meet Mark and Wayne!