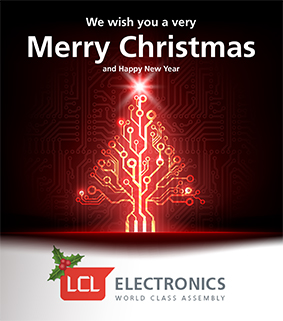 Merry Christmas and a Happy New Year
We'd like to wish all of our customers, suppliers, colleagues and friends a Merry Christmas and a happy and prosperous 2017.
We've had a good 2016, and our order book for Q1 2017 is already looking busy with new customer orders in various industries, plus ongoing regular orders.
We very much look forward to working with you again in the New Year.
From all of us at LCL Electronics